INTRODUCTION
---
How can this curriculum model be used?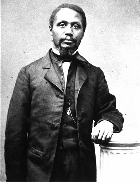 This model features a timeline that covers the mid-19th century cases in Nantucket and Boston concerning the right to free and desegregated public education, as well as the broader state and national context. Primary sources keyed to the timeline reside in a searchable database which supplies downloadable images and additional background information. Sample lessons offer ideas for using the timeline and primary sources which you can adapt to fit your own curriculum needs.
It is intended that students will use the primary sources to begin a study of their own that involves further research online and in libraries, in reference rooms and in the field. In the process, students will sharpen their technology as well as their research skills. The topic selected does not add to the curriculum burden, but rather consists of standards-based materials that can be integrated into middle and high school studies. The model is meant to help the busy teacher by providing basic materials and sample questions that fit into the required curriculum and promote critical thinking. More detailed information on how this model relates to required standards is spelled out under the section on Curriculum Frameworks.
Why are Primary Sources important?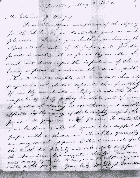 Primary sources are original materials (documents, maps, photographs, newspapers, etc.) that can help students think and learn to be "real historians". They encourage skills in close observation, evaluation and analysis as well as understanding different points of view. Using the Nantucket and Boston school case studies to connect to the larger picture through the lens of primary sources can make questions in history seem more immediate to the students ó it did happen here!
Massachusetts is blessed with a long tradition of preserving original materials. There are excellent repositories that make these resources available, usually in microfilm or microfiche for everyday handling, but the originals may be seen under certain circumstances. Lately more records are being put online as a way of reaching a greater number of people and encouraging further research at the repository. The sources used in the Boston and Nantucket legal cases were copied and digitized from originals in the Mass. Archives, Mass. Historical Society, SPNEA, Nantucket Historical Society, Boston Public Library, Nantucket Atheneum, and the Supreme Judicial Court. The Library of Congress, as a repository of historical items, is another excellent resource used for this project, and parts of its collections are digitized for scholars throughout the world. Other suggestions for locating primary sources will be provided in the Curriculum Resources listing.
What is special about the Nantucket and Boston school cases?
Education has been the battleground where racism and the dominant culture have fought over the centuries, with the legal system as arbiter. In Massachusetts Bay the 1641 Body of Liberties proclaimed the rights of Englishmen in this Colony and made slavery legal for blacks, mulattos and native peoplesóthe first state to define its place in the colonies, although certainly not its worst practitioner. Massachusetts was also the first state to develop a public education system and one of the first to declare slavery illegal. But the high ideals of the Bill of Rights in the 1780 Constitution were not always put into practice. While African Americans were legally free (as tested in two1783 court cases), and they had access to the courts, they were often denied rights, such as public schooling. This study asks how school segregation happened and why this was so.
What impact did these cases have then? Do they have relevance now?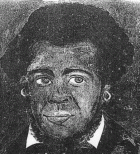 With the new nation expanding its numbers and opportunities, and the spirit of reform growing in the early 19th century in New England, the stage was being set for an assault on slavery and segregation. The abolitionist movement was recruiting more and more adherents, black and white, and was gaining strength politically. Some of the characters in this movement were prominent in the school dramas as well, and you will see how the local timelines interrelate with the larger state and national scene of growing anti-bellum conflict. David Walker, Frederick Douglass, William Lloyd Garrison, Charles Sumner and Lydia Maria Child, to mention a few, had national as well as local significance and put Massachusetts in the forefront of the movement. But as is true today, the local school committees had primary responsibilities for education policies and usually determined admission policies. In the cases of Nantucket and Boston, these school committees held out for a long time in defense of school segregation. The primary sources in these case studies reveal how these schools were finally integrated, and how the local decisions had a far wider impact in the state and nation. Students will see contemporary parallels and can relate this history more readily to their own. Today education remains a battleground for civil and human rights.
---
Image Credits:
Top l.
Robert Morris, lawyer for Sarah Roberts, Boston. Courtesy Social Law Library, Boston
; Middle r.
Letter from William Lloyd Garrison to Edward Pompey, Nantucket. Courtesy Nantucket Historical Association (NHA)
; Middle l.
African Meeting House of Nantucket. Courtesy NHA;
Bottom r.
Absalom Boston, Courtesy NHA
.
---
Acknowledgment:
This project has been funded by a grant from the Secretary of the Commonwealth, William Francis Galvin, the Massachusetts Historical Records Advisory Board (MHRAB), and the National Historical Publications and Records Commission (NHPRC).